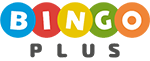 The only legit online Bingo!


Luis Manzano endorses Bingoplus
Luis Manzano says: BingoPlus, Bingo sa Saya, Plus sa Panalo!


With so many more surprises in store for everyone, Manzano continued, "BingoPlus and I both love to bring joy to people and show them that despite challenges brought on by issues like the pandemic, we can always choose to be mentally active and positive in our thinking.

The management of BingoPlus feels that Manzano, at the head of the brand, effectively resonates with everything about them, underscoring the integrity, fun, and thrill of the several goods BingoPlus gives its customers.

The charming 41-year-old showbiz scion expressed his gratitude for being chosen as the first celebrity endorser of BingoPlus by saying, "I am very happy to have been chosen as the first celebrity endorser of BingoPlus. The ability of the brand to bring happiness to people and keep them aspiring for greater things is exactly why I am in the entertainment business.



Manzano's work: In My Life

2 All-time top-grossing Filipino movie

Best Supporting Actor Gawad SURI Award

Award for Best Supporting Actor: Gawad TANGLAW

Actor of the Year: GMMSF Box-Office Entertainment Award (shared with John Lloyd Cruz)

PMPC Star Award for Movies for the Year's Best Supporting Actor

ENPRESS Golden Screen Award nominee for best actor in a supporting role performance (Drama, Musical or Comedy)

Best Supporting Actor Gawad PASADO Award nominee


Bingo Plus, Abarca St, Bislig, Surigao del Sur, Philippines.